In recent years Augmented Reality has made a huge impact on our daily lives. Now the traditional idea that this technology is only used for games or other entertainment applications has changed. Augmented Reality has been embraced by various kinds of industries. The potential that this technology carries has made it easily adoptable by businesses in various fields. These businesses range from those with educational, productivity to medical purposes. Let's take a look below to learn about industries that have chosen to incorporate this technology into their operating processes.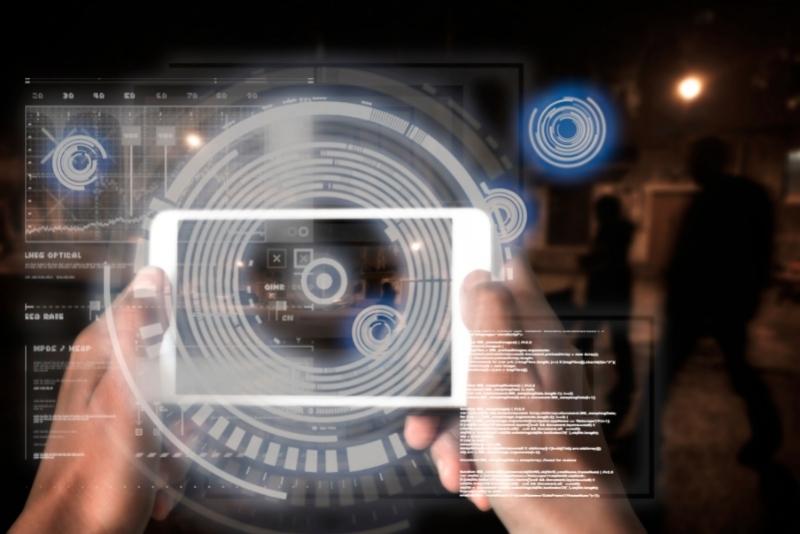 1. Augmented Reality for Manufacturing Industry
When we mention the manufacturing industry we know that even the smallest mistakes cause interruptions of the whole process. The complex tasks that this industry has, require precise and accurate decisions in a very fast time. Thanks to Augmented Reality technology, empowerment of the workforce in this industry with remote support is possible. This enhanced remote support makes it possible for the most capable experts to give instructions to site workers. These site workers encounter many problems during production processes, mainly with the many machines used in this industry. Through AR remote assistance it is possible to reduce machine downtime through efficient solutions. Also, it is possible to save thousands of dollars that could be lost.
2. Augmented Reality for Mining Industry
Mining is a very delicate industry. The inspection of machinery and the working environment is an important process that follows many subsequent procedures. Augmented Reality makes it possible for the center experts to inspect from a distance virtually all the machines as well as the surrounding environment. In addition, through the smart glasses and the zoom-in / out feature, every detail is displayed. Including the dangerous areas, but always maintaining the safety of the workers. So, thanks to Augmented Reality, it's possible to avoid many critical situations in the mining industry. Additionally facilitates the work of the site workers.
3. Augmented Reality for Maritime Industry
Augmented Reality is showing great opportunities to help the maritime industry. This technology helps to overcome challenges, especially in maintenance, remote assistance, inspections, and workforce training. We can say that the training of employees operating offshore is extremely important. Through AR remote assistance, center experts can provide real-time training to current inexperienced employees on more complex issues. Although located offshore, employees through this distance training become better prepared for unforeseen situations that may arise in the future.
4. Empowering Insurance Sector
The insurance sector is mainly concerned with complex processes. Often critical and unexpected situations occur and in such cases, immediate customer support is required. Insurance companies need to send an insurance agent to inspect and assess the damage. Now through AR remote assistance, all the inspections happen in real-time. This reduces the time and cost that sending the agent to the clients may require. Through this technology, the whole process of inspection and damage assessment is done in a faster and simpler way. This whole process can even be documented for later purposes. At the same time, this technology makes agents virtually closer to customers. Augmented Reality significantly improves customer service and satisfaction in the Insurance industry.
5. Increasing Education Quality
AR technology is making a difference in the field of education by engaging more the education staff and at the same time students as well. In addition to the fun sphere making the educational environment more attractive, at the same time, it gives teachers the opportunity to present real situations through 3D modeling. In this way, the information passed on to the students is easier, perceptible, and understandable. This kind of explanation of different topics, in addition to making students more interested in lessons, replaces the traditional way of learning. This gives the opportunity to create a more informed and knowledgeable generation for the future. Even empowered games through this technology make students more engaged, especially in the theoretical hours of physical education, thus promoting an active and healthy life.
6. Remote Assistance for Healthcare
The healthcare industry is embracing and interacting with AR as a tool that helps to improve the education not only of the medical staff but also of the patient. Initially, AR helps medical students who need to learn a great deal of information about anatomy and how the body works. They are able to see different 3D models thus learn every body function in detail. Additionally, they can find solutions to problems given through stimulus tests. At the same time, this AR technology also helps specialized doctors by facilitating those numerous work processes. Usually, surgeons are using AR as a tool that enables the modeling of three-dimensional representations of patient anatomy. From this application, we have an easier process of visualizing the area of the surgery and impacting the accuracy for a satisfactory result for the patient.
7. Enhancing Travel Sector with Augmented Reality
Another area where this innovative technology finds applications is travel. Making the tourist experiences even more special, many countries are embracing AR technology. Thanks to this technology, tourists now have access to tourist information and guides not only in the written version but also in the form of audio, making it even easier to explore tourist spots. Another special feature is the 360-degree tours that are easily accessible, thus making it possible to virtually explore a place before visiting reality. This technology finds usage not only used by travel agencies but now also by restaurants and hotels that offer virtual tours of their facilities. They are giving guests a virtual experience of what to expect.
8. Improving Supply Chain Industry
Inventory management is a significant factor in the supply chain. Augmented Reality by adding a virtual experience on top of inventory data helps businesses and provides field workers instructions for step-by-step container loading and tracking different procedures. In addition, smart glasses integrated with AR remote assistance provide hands-free task performance. Users can work with their heads up and avoid distractions or injuries. Safety increases, also, training costs and downtime reduce at the same time.
What we mentioned above are just some of the industrial areas where Augmented Reality technology is contributing extensively to facilitating all industrial processes and is adding value to businesses operating in different sectors. We can say that this technology is establishing a new order in the business world by improving the way companies interact with customers and at the same time being the right tool to increase employee engagement effectively. As this technology continues to revolutionize the world, all businesses should try to adopt it as a tool that offers many long-term benefits.