VSIGHT FOR MACHINERY & EQUIPMENT
Elevate Customer Service Satisfaction
Offer lightning-fast problem solving, eliminate costly unnecessary travel, and delight your customers with VSight.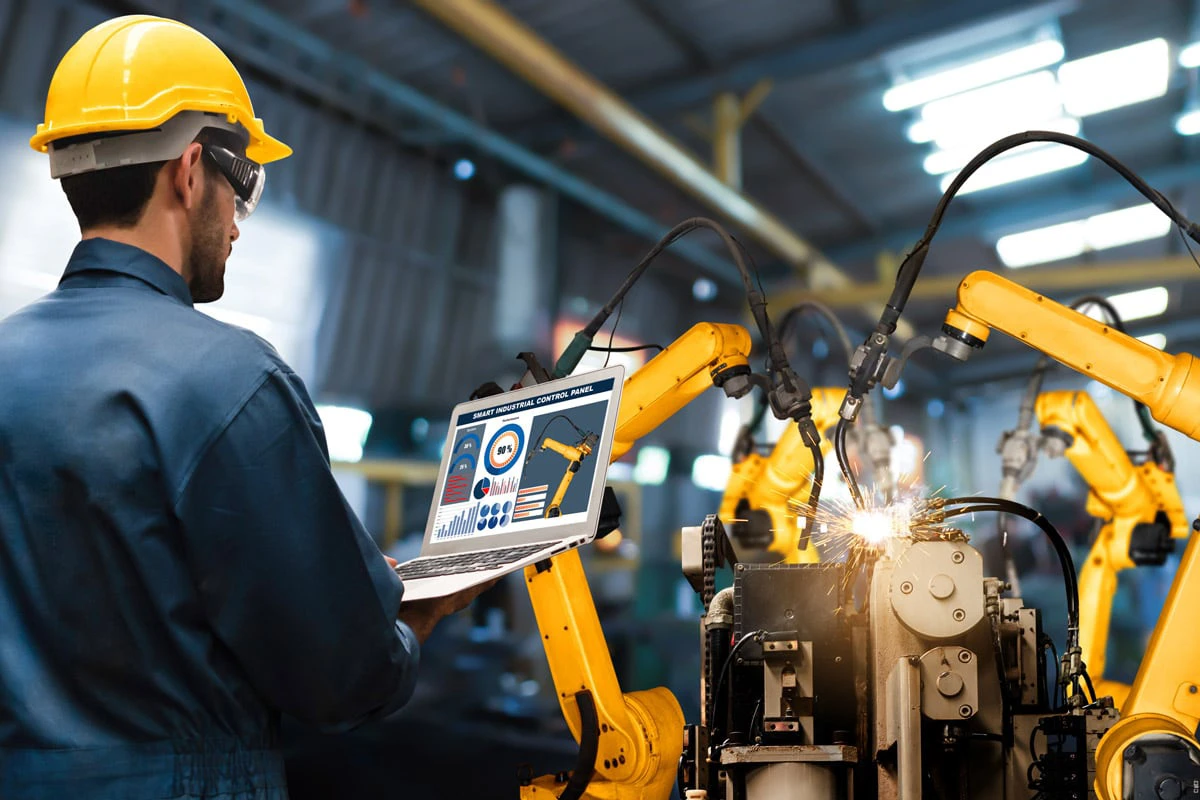 ENHANCED SAFETY WITH HANDS-FREE SUPPORT: SMART GLASSES
Safety is a paramount concern at most worksites, and this is where the significant advantage of using smart glasses with VSight Remote becomes apparent. Technicians and customers can work hands-free while being connected through audio and video to an expert located remotely, allowing them to perform tasks with both hands. With LTE modems equipped with SIM cards on the glasses or by using a simple hotspot with smartphones, technicians can easily connect to the internet, ensuring seamless communication and collaboration with experts "back home."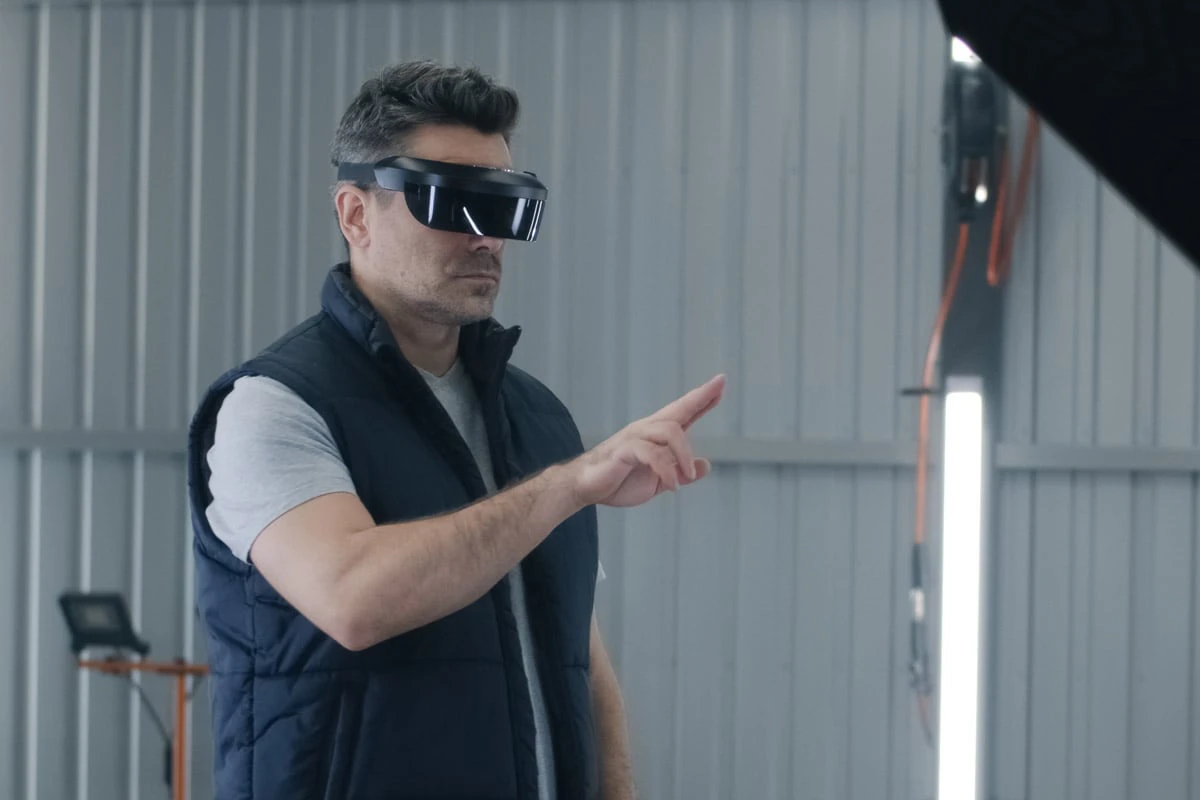 STABLE CONNECTIVITY IN REMOTE LOCATIONS: LOW BANDWIDTH REQUIREMENTS AND EASY GUEST ACCESS FOR END-CUSTOMER SUPPORT
The minimal bandwidth requirement of VSight Remote ensures a stable connection, even in remote locations. Additionally, with the easy accessibility of VSight Remote through guest links and QR codes, even those who are unfamiliar with the platform can quickly connect. As a result, many machinery and equipment customers of VSight utilize the system to provide remote support to their end-customers from their headquarters, eliminating the need for a service technician to be physically present. This allows for convenient and efficient support, benefiting both the company and its customers.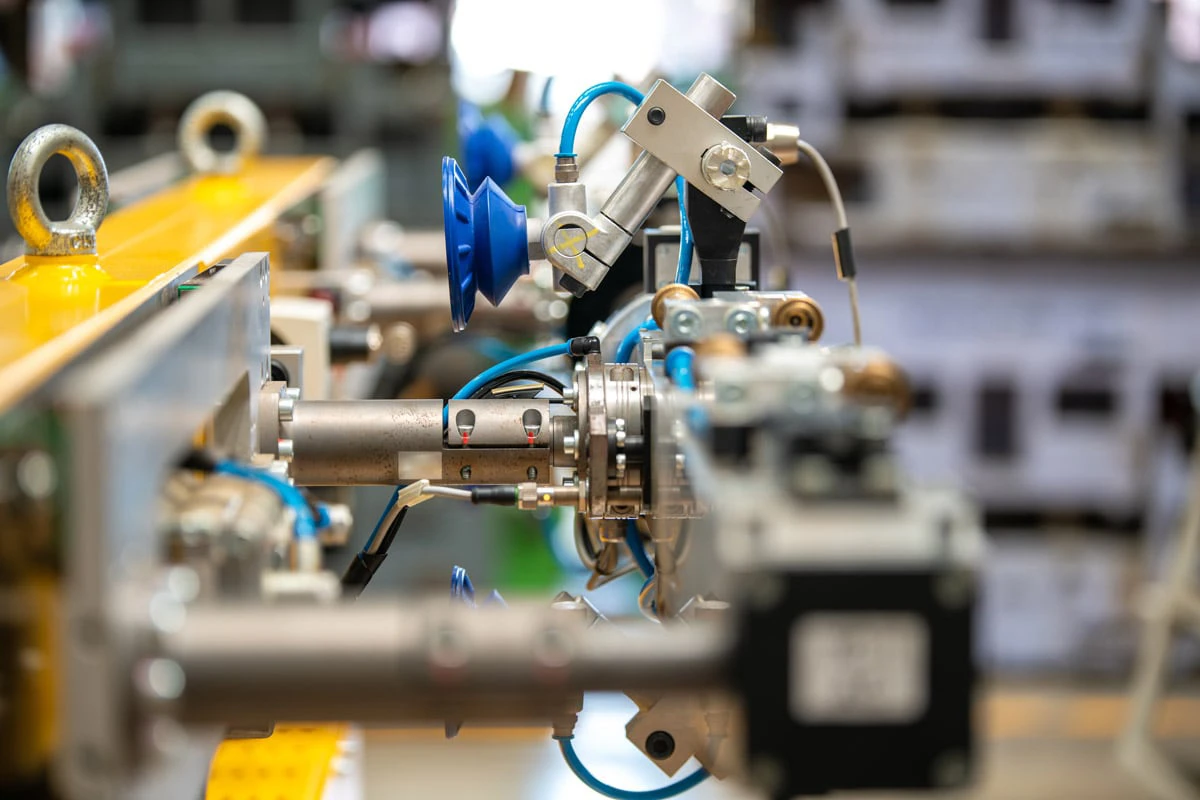 EFFICIENT FIELD DOCUMENTATION
VSight Workflow is utilized to document the work of field technicians, who carry tablets with them while on site. Every step of the process is meticulously documented using text fields, radio buttons, checklists, as well as pictures and videos, which are crucial for comprehensive reporting. Additionally, measurement values from various parts of the process and equipment performance are captured and incorporated into the reports, enriching the documentation and ensuring accurate and detailed records of the technicians' work.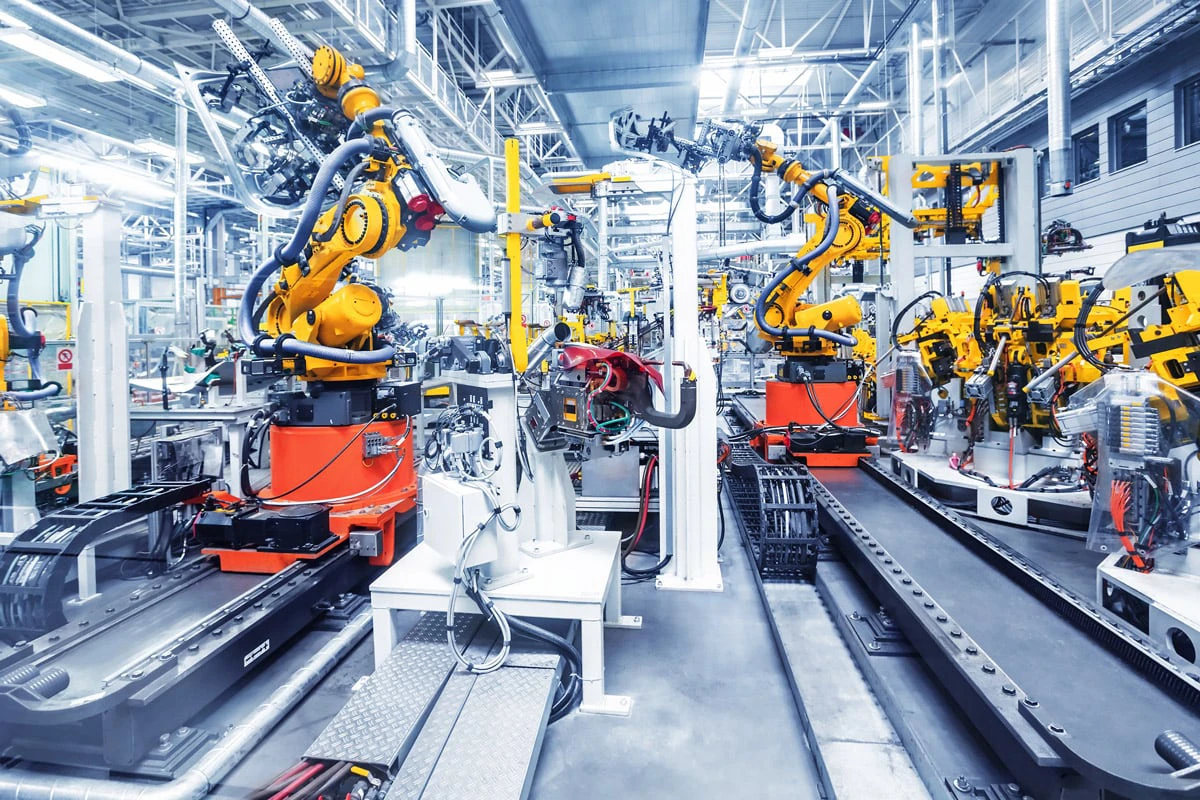 Since many of the sites where the technicians work are situated in remote areas with limited internet connectivity, maintaining a stable internet connection can be challenging. However, with VSight Workflow, technicians have the flexibility to work in offline mode, capturing all the necessary data and creating reports on their tablets without requiring an internet connection. Once they regain internet access, the reports can be easily uploaded, ensuring that the documentation is complete and accurate, even in areas with limited connectivity. This feature enables seamless reporting and documentation, regardless of the availability of internet connectivity in remote locations.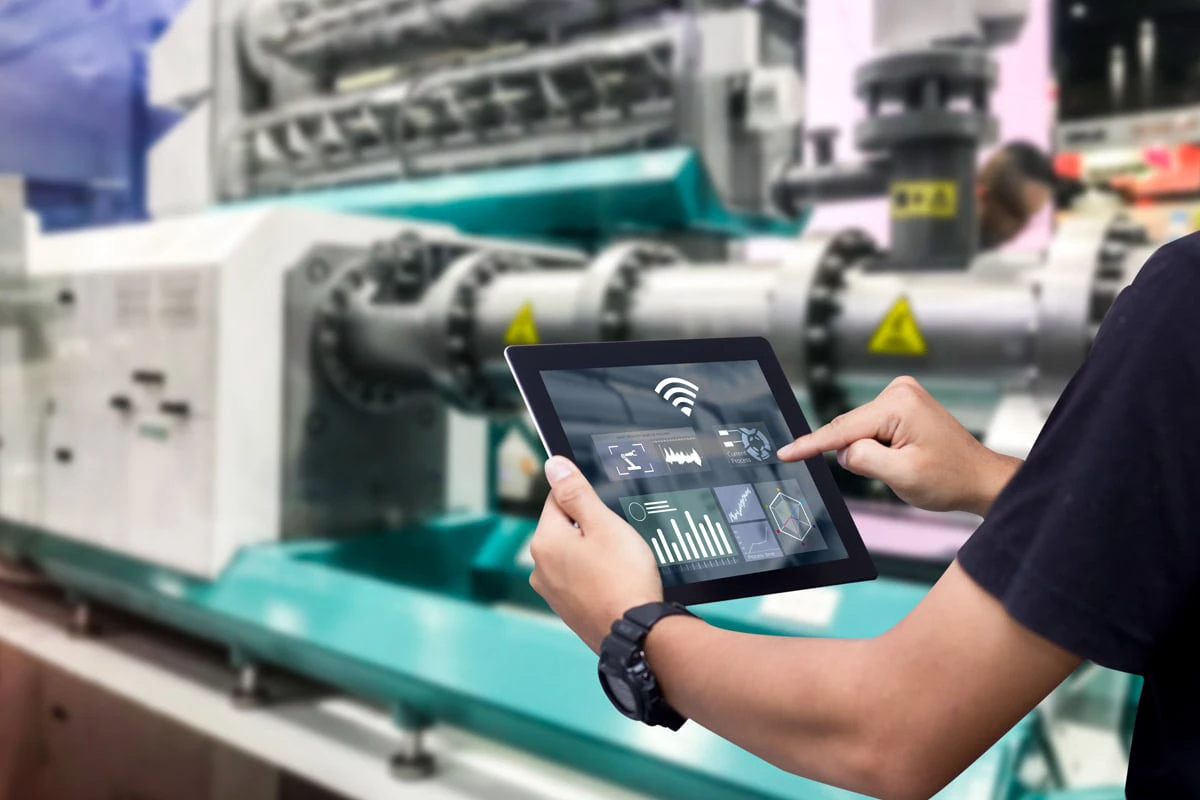 SIGNING OFF: CONFIRMATION OF SERVICE COMPLETION AT THE CUSTOMER'S SITE
At the conclusion of their service intervention, before leaving the customer's site, the technicians can sign the completed report on the touchscreen of their tablets. Similarly, their counterparts from the customer's side can also sign the report on the tablet to confirm the work performed. This digital signature process ensures mutual agreement and confirmation of the services rendered, providing a transparent and efficient way to validate the work performed by both parties. This streamlined process eliminates the need for paper-based signatures and facilitates efficient documentation and confirmation of service interventions.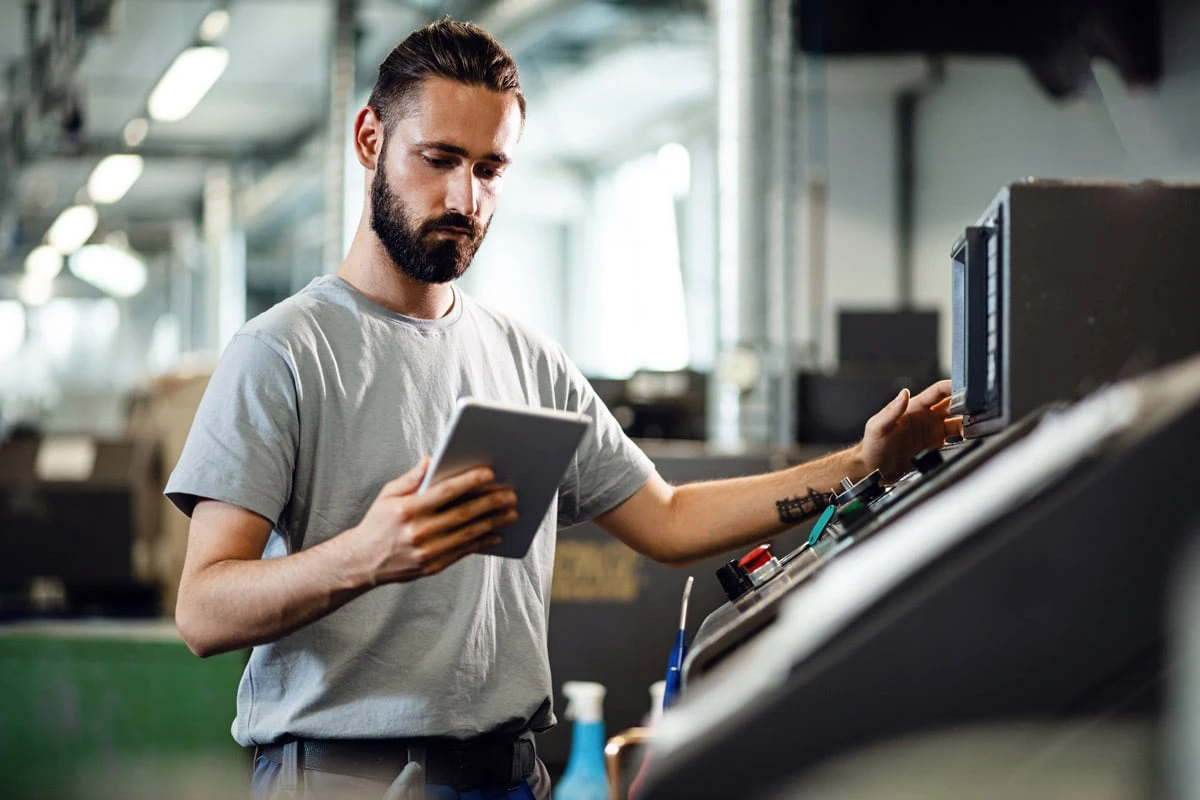 SECURE DOCUMENTATION AND REPORTING
All the steps of the workflow, along with the captured data, pictures, and signatures, are securely stored on a server based in Europe. This ensures that the information is safely preserved and can be accessed at any time for future training and documentation purposes. The European-based server adheres to strict security standards, ensuring the confidentiality and integrity of the stored data. This enables the company to maintain a comprehensive and secure repository of service interventions, facilitating efficient training, documentation, and analysis of past work for continuous improvement and knowledge sharing.
Explore Other Industries That VSight Empowers
See how VSight can help you with your field service, maintenance, onboarding and training operations.