Nowadays many businesses are using return on investment (ROI) as the key performance indicator. This helps to determine the profitability of an expenditure. The main purpose of every business is to measure success over time and to calculate returns on investment. These calculations are extremely decisive points for their future. ROI helps to understand if one investment is worth it. Additionally, how the business can be improved in order to achieve the highest profits. Considering numerous benefits of AR-Remote Support, its implementation of it by many businesses has had a huge impact on the drastic improvement of their ROI. By
By connecting the real and digital world, Remote Support provides the right knowledge to field workers for different processes. These processes might be in maintenance, repairing, and training, without considering where the location is. Remote collaboration supported by AR technology is changing the way field workers engage with contact center experts in any industry. By connecting these two main actors in different operations, Augmented Reality gives businesses a chance to increase efficiency. Also, help to reduce a lot of other costs.
AR-Remote Support now can be faced in just about every industry.
Given the example of an Italian contact center expert through Remote Support can join a virtual collaboration. This expert helps the American field technician that is stuck in the repairing process of a machine. Sharing knowledge beyond borders is one of the main approaches that help businesses to reduce machine downtime. Moreover, reduce site-visits expenses and find in real-time the most effective solution.
Most common cases are coming from field service and maintenance, where field technicians need to work hands-free and without distraction from checking manuals or guides on how to perform their tasks. Remote Support provides instructions that help field service workers to get the right technical information, identify parts that need replacement, follow complex maintenance procedures and solve the occurred issues. Experts during remote collaboration help field workers perform tasks more safely and quickly using up-to-date instructions delivered to their devices.
Businesses utilizing Remote Support are having real advantages in employees utilization. Also getting expenses to reduce, machine downtime decreases efficiency increases and guarantees success. Businesses aim to engage experts and field workers for working on the same issue towards the same goal. Considering this, many different companies have embraced and adopted AR-Remote Support as a new way of working to stay competitive.
As we mentioned above, the benefits of AR-Remote Support have been always visible in technical support. Also, we see this visibility on employee utilization and safety, increasing productivity, and improving accuracy. We can understand the affirmation of the fact from many enterprises that have seen a big impact of Remote Support. Also, have benefited from it the growth of ROI.
How AR-Remote Support boosts your ROI?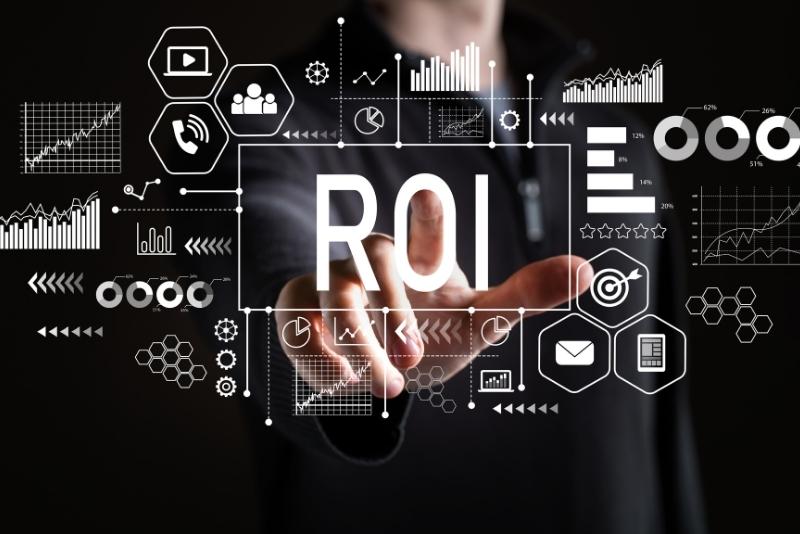 Improved business processes through AR Remote Support;
AR-Remote Support allows your experts to interact with the virtual layers of your field workers' view to discover more information. To learn about the issue and see options on how to solve it fast and efficiently. Also, for businesses, this remote collaboration of experts with technicians provides faster and more effective process completion time. All this translates to return on investment (ROI) growth.
Greater equipment and system reliability;
Access standard operating and repair procedures directly from video calls in real-time with experienced experts to provide tasks complementation, issues solution, and data needed to establish a competitive edge while enhancing workers engagement.
Improved safety and reduced risk;
Giving the field workers the right instructions in real-time increases safety compliance. In addition, reduce exposure to incidents and breakdowns.
Improved opportunities for collaboration;
Many projects require a great deal of collaboration. Achieving a successful collaboration that ensures the completion of a project on time means team efficiency increases. Moreover, frequent and detailed site visits play a fundamental role in the effort to increase return on investment (ROI). With Remote Support, it's possible to avoid site visits, cut off travel costs, and save time.
Improved customer satisfaction;
Businesses aim to improve the customer experience, engagement, or enhance sales conversions, to see the results of return on investment (ROI). Also, the implementation of this new technology established a package with a variety of benefits. Recognizing these benefits, every customer is satisfied with the made purchase.
These can be considered for every business as worthwhile outcomes of Remote Support implementation, in order to increase return on investment (ROI). This investment decision for the implementation of Remote Support is simple but really effective. Additionally, from industrial manufacturers to the telecom and health sector, businesses are constantly looking for ways to improve their ROI. Sometimes it may be difficult to justify an investment, whether the main goal is time or cost reduction, or business process improvements. The use cases of AR-based Remote Support show that it can positively impact businesses, improve operations, and ultimately cut costs. Many enterprises that adopted Remote Support seem to justify very well this investment and their ROI is uniquely growing, helping their business processes, workflows, and costs.