As VSight, we are committed to help industrial enterprises to achieve digital transformation and operational excellence by leveraging cutting-edge technologies. With this mission, we continuously seek to partner with the best-in-class players in the ecosystem to go beyond and above our customers' expectations. So, we are thrilled to announce our new partnership with Rokid.
Rokid's mission on developing robust products focused on AR smart glasses designed for industrial usage in extreme work environments coincides with our goals. With this partnership, our customers can use VSight with Rokid smart glasses in extreme harsh environments and high-risk areas.
" It is my pleasure to announce that the VSight Remote application can now be used with Rokid smart glasses. As VSight, we are keen on delivering the best software solution with distinctive functionalities. Rokid is known for its specialty in AR hardware technology and together with our remote collaboration and workflow solutions, we will create a huge impact in the market." said Cihat Kahraman, our Co-Founder and CEO.
While Rokid's durable smart glasses allow frontline workers in heavy industry work with safety, VSight's accessibility from China will enable Rokid users to easily connect and collaborate with remote workforce around the globe.
"We are delighted to announce this partnership with VSight, VSight has a proven track record in providing AR field service software.The collaboration between VSight and Rokid will give a combined customer base opportunities to speed up the digitalization path, further reduce equipment downtime, human input errors and improve enterprise ROI. The AR ecosystem is the most critical success factor for Rokid and we will continue delivering the best solutions to enterprise customers with our partners." said Liang Guan, General Manager, Rokid.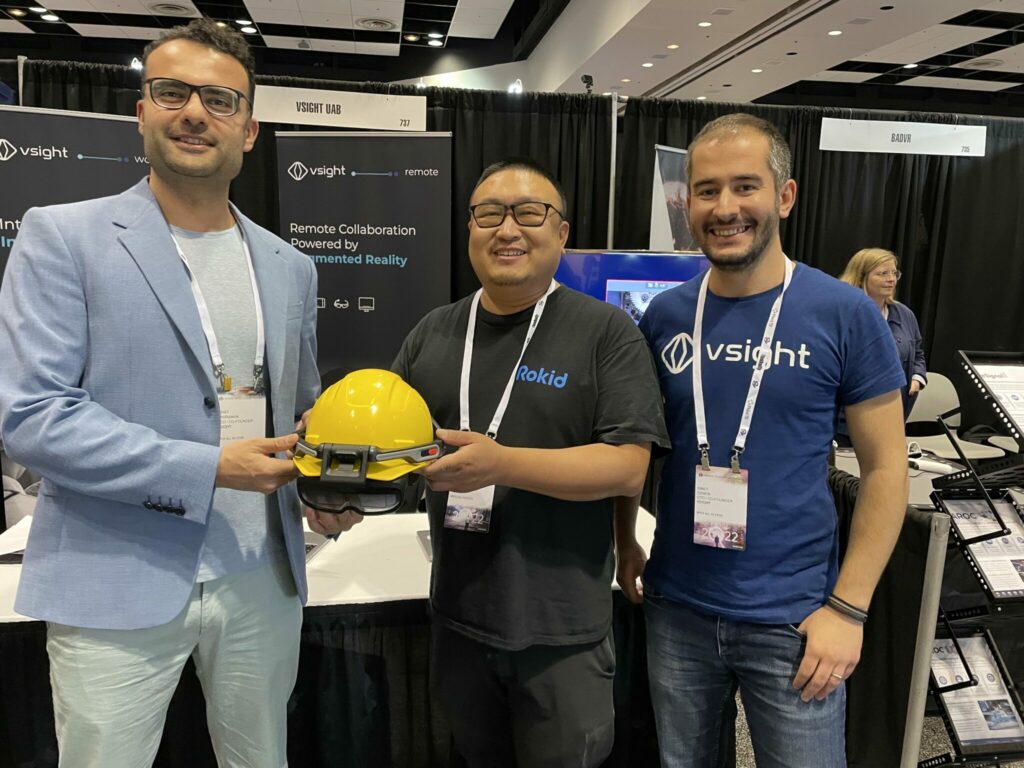 About Rokid
Rokid was established in 2014, specializing in the research and product development of Mixed Reality and Artificial Intelligence. With its mission of "leave nobody behind", Rokid provides the extreme user experience, superior products, and robust enterprise solutions for development communities. Rokid's passion is to make a positive and powerful impact on a broad range of industries. Rokid has recently closed its series C investment round, raising a total of $160 million from two tranches, aiming to utilize the investment for research and development in the industrial field as well as global expansion. Learn more at rokid.ai or follow Rokid on LinkedIn.