Augmented Reality is rapidly growing and implementing in different field service businesses. Augmented Reality implementation shows many benefits in field service processes and maintenance of machines. When field workers encounter a technical problem, highly qualified contact center experts will easily identify the cause and solve the issue remotely. These experts provide detailed instructions on how to fix problems that require many working days on finding solutions for field workers.
Augmented Reality for field service enables center experts to inspect different machines faster in a virtual environment. These experts via tools that AR offers are able to give quick and easy instructions to field workers. Meanwhile, field workers through receiving instructions on a smartphone or tablet are able to solve the issues. In addition, field workers by using smart glasses are able to receive instructions in real-time while performing their tasks hands-free. The remote collaboration provided by AR helps with cost savings, minimizes travel time, and reduces operating time. In addition, increases expert reach and simplifies training for new technicians. Also, it is possible to record all live sessions. This helps at a future time when the same issues can occur. Field workers can find the solutions maybe even without the need to consult a center expert.
To get the most out of your technical service in the field, this blog post will show you the benefits that Augmented Reality implementation offers for field service businesses.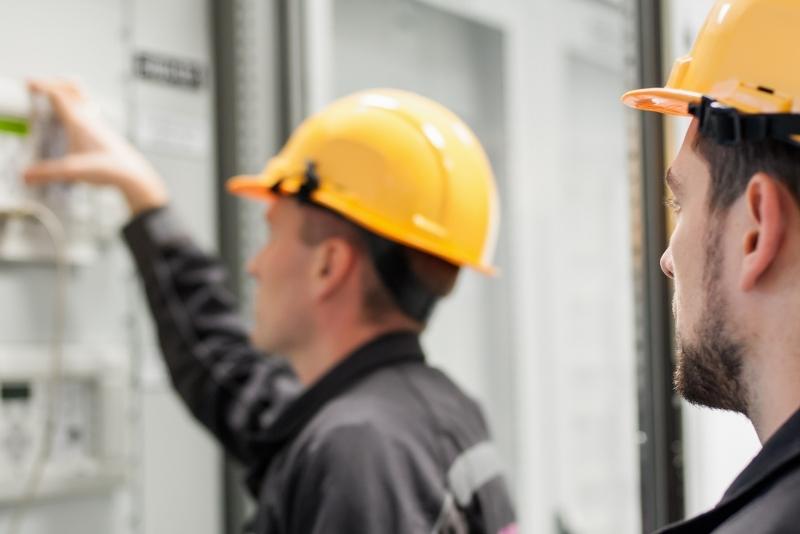 1. AUGMENTED REALITY ENRICHES REMOTE SUPPORT IN FIELD SERVICE
Many complex technical tasks might be unusual and not understandable. At this moment there is a need for a connection with a contact center expert. Receiving detailed instructions helps in the completion of the tasks. Remote support through Augmented Reality allows file sharing such as pdf, images, and 3D objects, and makes a big contribution to enriching this remote collaboration. This remote support is based on the "See what I see" principle, and this is what brings together center experts and field workers from different locations.
2. AUGMENTED REALITY IDENTIFIES ISSUES CAUSES IN FIELD SERVICE
There are many unusual issues in the field service processes. The problem lies in finding quick and efficient solutions to these issues. Augmented Reality is the most efficient solution to analyze an issue and identify the causes in a short time. Through Augmented Reality a center expert has access to see the entire environment where the field worker is located, this enables him to inspect a machine, find the cause and reach the solution to the problem. Solving the problem in real-time helps to increase productivity, minimize production outages and reduce costly downtime events.
3. THE TRAINING OF FIELD WORKERS
In the field service, the training of the field workers is a very important factor for the progress and the improvement of the accuracy and quality of work. Any problem faced before can serve as a lesson for the future. Augmented Reality and recording of previous sessions can serve as a solution in the future when the same problem reappears. Solving repeated problems through archived sessions helps to cut off the traveling cost of site visits and save time. Augmented Reality makes it possible to connect in real-time experts with field workers around the world. This enables the sharing of knowledge across borders.
We can consider Augmented Reality as a game-changer for Field Service Management. The responsibility of managing field service issues and ensuring optimal solutions is a priority for businesses. Also, this requires a great deal of collaboration to carry out. Augmented Reality helps in achieving a successful collaboration that ensures issues' solutions and completion of field projects on time. Additionally, Augmented Reality provides information that enables center experts to virtually walk through the environment of field workers. This is done without ever leaving the main headquarters. Moreover, this collaboration should not be seen in the concept of being beneficial only for field workers. Not only do field workers gain knowledge by receiving instructions from experts. Also, center experts also gain the ability to manage and guide field workers thousands of miles away.
To conclude, Augmented Reality plays an important role in the operation of field service businesses. The power of AR connects experts with field workers all around the world. This connection is done through real-time data, guidance, and the power of remote intervention. AR impact is a great example of how fieldwork has been transformed and how the quality and productivity of work have increased.