Augmented Reality (AR) is a technological innovation that incorporates virtual elements into real surroundings. This new technology is rapidly gaining great popularity. This comes as a result of the emergence of its all-encompassing potential ranging from remote collaboration to maintenance operations. What AR does is combine the real world with the virtual elements. This makes it possible to overlap the digital elements in the physical world. A report published by Grandviewresearch states that the global AR market size was valued at USD 17.67 billion in 2020. It is expected to expand at a compound annual growth rate (CAGR) of 43.8% from 2021 to 2028. The rising demand for remote assistance and collaboration from enterprises that assist in workflow management and optimization is expected to propel market growth. In addition, we find some of the Augmented Reality trends in education, oil and gas, manufacturing, and many more.
Businesses are using AR applications to track, identify, and resolve technical issues. Additionally, facilitate assembling, manufacturing, and repairing production lines. Furthermore, it is possible for these AR-based apps to be integrated and used in wearable devices such as smart glasses. Given the popularity that this technology has gained, companies are exploring every day the possibility of adopting AR. Considering that AR provides a more interactive experience for their staff internally and customers. Many companies in different industrial sectors are adopting VSight Remote to provide interactive experiences for their field workers. For example, filed workers receive direct instructions from center experts via only a smartphone. Furthermore, the use of VSight Remote integrated into smart glasses, it is worth mentioning here Realwear, has given the opportunity to these workers to perform their tasks hands-free.
This revolutionized technology has a lasting impact and is beneficial for many different industrial sectors.
As mentioned above, this technology has not only aroused the interest of businesses currently operating in the market but is also pushing young entrepreneurs to consider investing in AR. As the number of adopters of this technology increases significantly, let's take a look below at what is currently in trend but also what the future holds for AR technology.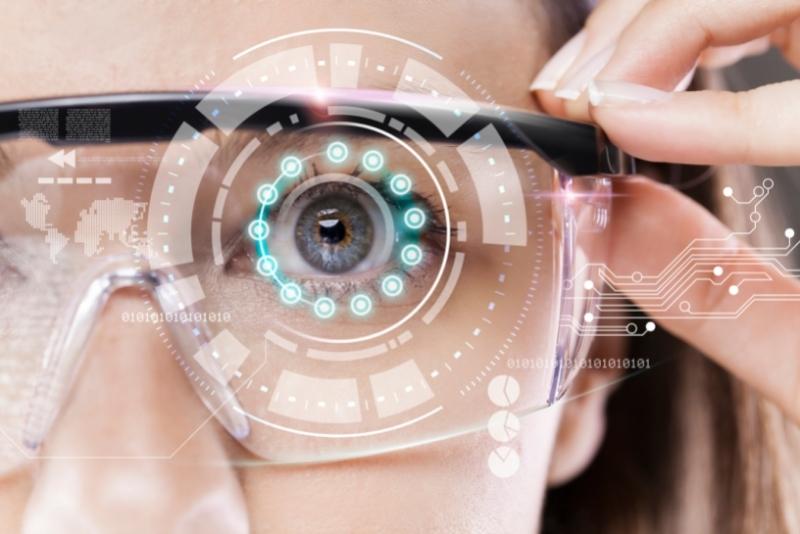 AR Smart Glasses
AR smart glasses are one of the most innovative wearable devices with many influences in different areas. These areas are ranging from daily activities to three types of business processes including managing, operating, and supporting. This eyewear technology is able to overlay digital content onto a user's field. This has added the value of keeping hands free, avoiding distractions, and even improving security. These smart glasses make it possible to combine virtual and physical information together in a user's view field.
Smart glasses for various operational processes enable employees with the ability to perform their tasks effectively. Feld workers while performing their tasks hands-free at the same time they are able to receive instructions from center experts. AR smart glasses are becoming part of many businesses in industries such as manufacturing, logistics, field services, and operations. There is a significant increase in their involvement within large industrial companies. They are using AR smart glasses as an opportunity to remain competitive in the market by providing continuous services.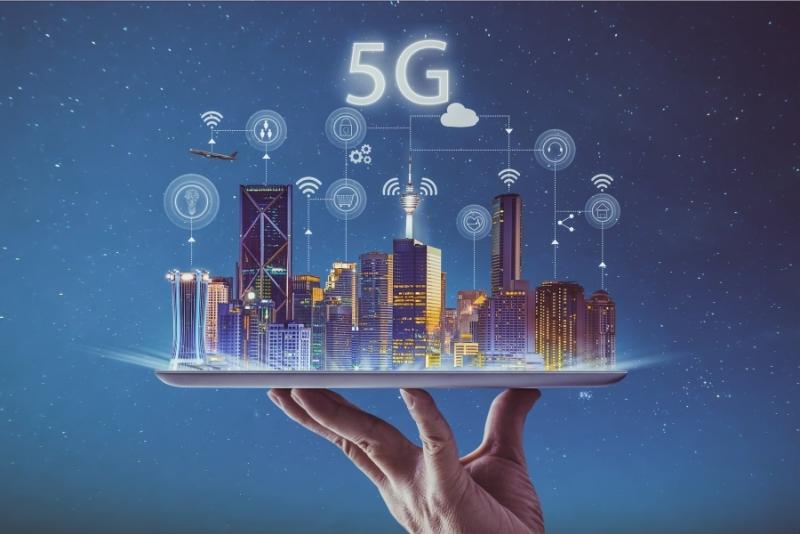 5G
What we do know is that 5G is the 5th generation mobile network. It is a new global wireless standard behind 1G, 2G, 3G, and 4G networks. In general, we can also say that not many people have a lot of information about 5G. 5G enables a new type of network that connects virtually everyone and everything together, including cars, facilities, and equipment. 5G wireless technology aims to enhance the experience of using AR technology by providing higher data speeds with more Gbps, extremely low latency, more reliability, massive network capacity, greater availability, and a more uniform user experience for more users. Higher performance and improved efficiency reinforce the idea of making AR a more widely adopted technology.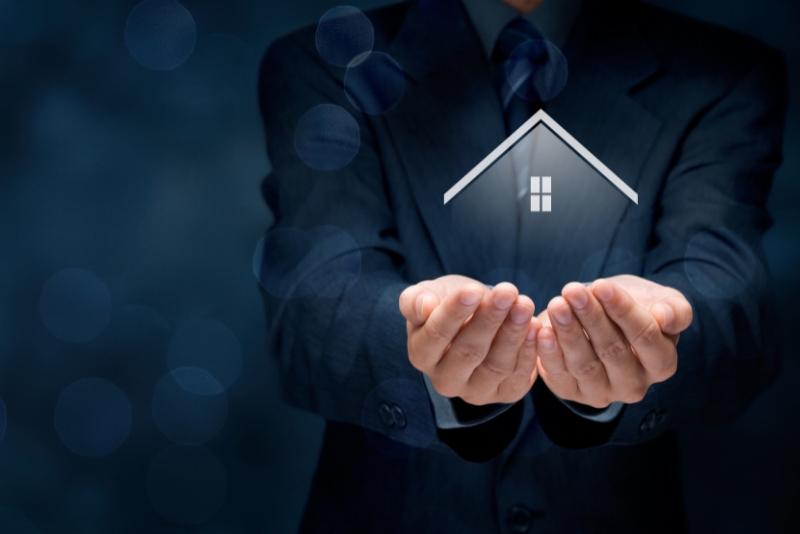 Real Estate
According to Realtor.com's September 2021 national housing report, the market is moving in favor of buyers. Homes continue to sell quickly, and listing prices continue to increase gradually over the preceding year. In real estate, it is now quite easy for buyers to visit their future property regardless of their location anywhere in the world. But not only that, AR makes it possible for interior designers to present and change different models and styles to their customers, exactly like those models would really look in reality.
AR technology, real estate agents make it possible to convince buyers by visualizing and showing what their future property will look like. This makes it possible for real estate agencies to open a new market, that of still unbuilt properties. At the same time, the requirements and the satisfaction of the client are met, leading to the successful conclusion of contracts. Even interior designers have the opportunity to play with more styles by presenting different models to the client of how the interior of the property can look.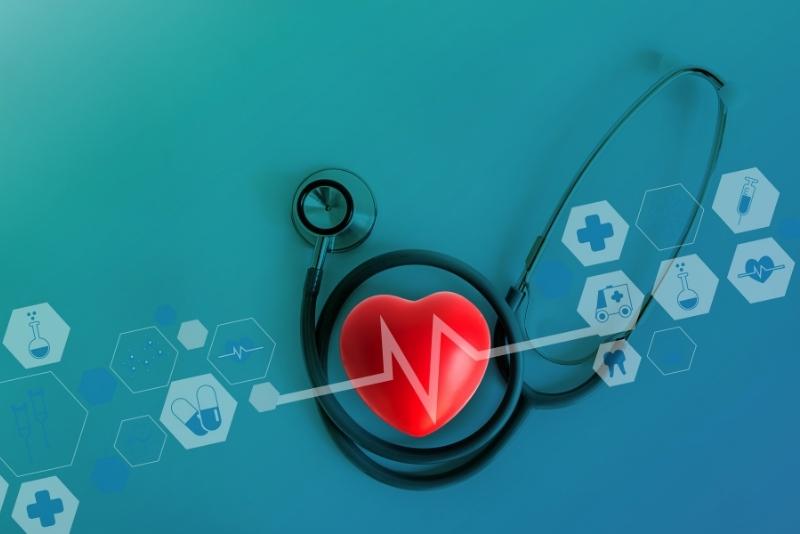 Health
The tremendous growth of AR is happening especially in the healthcare sector. In the healthcare field, enable the presentation of 3D medical models at remote locations. Many employees of this sector are embracing and interacting with AR. Also, they consider AR as a tool that helps to improve patient education and outcomes. In addition, AR helps medical students to learn a huge amount of information about anatomy and body functions.
AR applications give them the opportunity to learn the anatomy and functioning of the body. Furthermore, they can interact and observe new procedures with professional experts in the medical field. It's worth mentioning here that AR technology also helps specialized surgeons. These surgeons use AR as a tool that enables the design of 3D representations of patient anatomy. From this application, we have an easier process of visualizing the area of the operation. Also, improving accuracy for a satisfactory result for the patient.
So, as we saw above – these are some of the current Augmented Reality. These trends already started to gain great popularity. It is worth mentioning applications of this technology in areas such as education, oil and gas, manufacturing, advertising, and many more. Moreover, the limitations of covid-19 have played an influential role in increasing the adoption of this technology, especially for the AR Remote Assistance. Predictions tell that even with the easing of restrictive measures in the post-covid-19 period, the popularity of AR will not decrease, on the contrary, it will increase even more already thanks to the awareness of companies about the importance and the benefits that this technology offers.