These days it is a fact that businesses in different sectors are constantly looking for ways to improve the flexibility of their operating processes. The latest technological trends are being adopted by every industry. AR technology is finding widespread usage by supporting the creation of platforms that seek to improve team collaboration. Knowing the benefits of Augmented Reality, businesses are using it as one of the key drivers of their operations. Remote Support powered by AR integrated on smart glasses holds the promise to enhance remote collaboration. Also, to increase the efficiency of every business – from retail to the industrial sector. AR-Remote Support is already making a big impact across the borders. This remote support provides solutions for some of the biggest challenges that industries are facing. From team collaboration to business efficiency, here is a list of things AR-Remote Support can do in the workplace.
1.Enhance Augmented Reality Remote Collaboration
Augmented Reality can bring together experts and field workers from different locations working on the same issue towards the same goal. There are plenty of benefits from remote communication. To start with improved flexibility, remote communication tools make it easy for teams to communicate across borders. Thanks to remote communication, field workers don't have to wait for an expert to reach the field for instructions.
2.Critical Response Assistance
Many businesses that operate in dangerous industry fields require the completion of many complex tasks fast. The shortest delays or human errors can be fatal not only for the processes but even for human life. As field workers usually might face these unexpected situations, they need to act fast in order to overcome critical issues. Augmented Reality provides faster support to field workers by experienced experts that have precise answers and solutions. Real-time guidance and assistance during critical situations decrease the risks of process interruption and human error. In addition, at the same time tasks efficiency is increasing.
3.Boost Employee Training through Augmented Reality
Training presents a prime goal of different businesses to expand the knowledge base of all employees, but mostly training sessions are really expensive and time-consuming. Augmented Reality makes possible employee field training located all around the world. Also, the remote expert offers real-time training to field workers by providing them with the ability to see exactly what the expert sees. Moreover, the employees who receive the necessary training are more able to perform in their job. Additionally, the training will give the employee a greater understanding of their tasks and unexpected situations. The business benefits from this enhancement of the overall individual and team performance.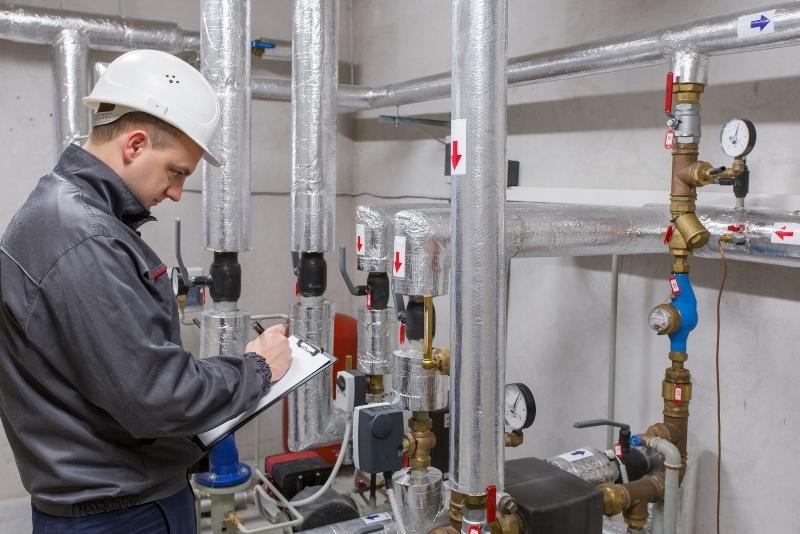 4.Creates Options for Inspection
Workplace inspections are not important only to have a look at employees' performance, but even to help on preventing incidents and injuries. Augmented Reality provides experts to move through performed tasks by field workers and have a full view of their environment. Additionally, experts are able to virtually navigate and make inspections about the field workers' performance but not only, even equipment inspection as an important task on operations is also possible. Moreover, regular workplace inspections are an important part of the overall operating processes in every business.
5. Develop Team Remote Collaboration through Augmented Reality
Collaboration improves the way the whole team works together and solves problems. Nowadays team collaboration is the key that leads to more innovation, efficient processes, and increased success. Augmented Reality provides the working team to exchange knowledge, forecast changes, and seek the most efficient and faster problem solutions. Also, through the AR-Remote Support, the team is able to bring its expertise to the table, experts can coach field workers, teach new skills, and elevate the team as a whole. Diversity of knowledge contributes to new approaches for achieving success.
With all these benefits, now it is evident that AR-Remote Support is a great tool that can transform the workplace by enhancing communication and team collaboration. This is just one of the approaches that every business can consider for the adoption of AR-Remote Support. There are many more advantages that a business can benefit from. With the recent news that ARCore got an update that depth API makes the AR experience more natural, as virtual imagery is more realistically placed in the world, there is no doubt that Augmented Reality is about to take the business world by storm.